4 Reasons to Work with an Energy Consultant
Have fewer expenses with an energy consultant.

Businesses are known to have many expenses from energy bills, rent, utilities and more, they are constantly paying for many services their business needs. However, some bills may not be as accurate which leads to your business spending more money.

ABA Partners + offers amazing results for companies that have found themselves needing help with their energy bills and want to save a couple of bucks.

Energy consultants help business owners understand their energy bills and how to take the right approach when they have found a considerable increase. There are many benefits they can bring to your company such as:
Cost Savings
Our energy consultants provide detailed analysis that contains important information that will help your business understand when there's an energy waste going on. Our professionals will recommend sources that will be a suitable alternative for your business which will help your business shorten their expenses.
Advice That Will Improve Your Business
Our consultants can give your company advice to make the right decision for their business. They are able to identify what's wrong in your business that may be causing your energy bill to be higher.
Have Ongoing Advice
Our services don't need to be used only one time in your life. Our energy consultants can give your business ongoing advice that will help you identify any problem before it gets worse.
Save Your Business From Unnecessary Costs
ABA Partners + offers successful energy management solutions that help your business save money. Our expertise and time management is what has helped many companies in Ohio.

When you partner with our energy brokers and consultants, we work with your internal team to monitor real-time energy pricing and create a customized energy strategy for your business. Each program is designed with the goal of reaching the operational and budget objectives of your company while accommodating future growth.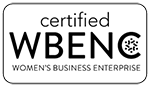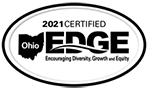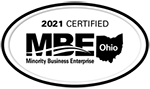 Contact ABA Partners Plushttps://abapartnersplus.com/wp-admin/
Fax: (513) 672-9458