OUR COMPANY
Headquartered in the Midwest, with offices in Cincinnati, Dayton and Indiana, ABA Partners Plus offers a holistic energy solutions approach to our clients that helps them find a way to uncover savings and fund their initiatives on both sides of the meter.

We find these hidden savings by leveraging a network of over 100 retail energy providers in North America to find the lowest cost for your electricity or natural gas needs.

And, through our partners, we provide energy efficiency improvements (Roofing, Mechanicals & Lighting) to help reduce energy and operational costs.

Those savings then can be used to fund other building improvements.

Click here to learn more about ABA Partners Plus and view our capabilities statement.
Quick Stats
Founded in 2012
DUNS: 032085519
Cage Code: 7QEL2
NAICS:PRIMARY: 541690 238210, 541490, 541330
Certifications
Minority Business Enterprise: MBE-221345
Encouraging Diversity, Growth and Equity (EDGE) Program: EDGE-221281
Women Business Enterprise: WBE1600393
Women Owned Small Business Enterprise: WOSB170017
Other Credentials
Columbus City Schools #212300
SAM Registration: Completed
Cost-Efficient Energy For Your Business
Do you know that energy bills are the most significant outgoing expense for most businesses? If you own a business, you can relate to this and can be stressful when you don't know about energy management. 
ABA Partners + is here to help. We are experts in the energy industry, and we provide cost-efficient energy for your business. When you work with our team, you experience the benefits of a well-connected and experienced group with a range of suppliers to find the best options for you.
Our Services
For ABA Partners +, your needs are always first. That's the reason why we put so much effort into providing the best service in the energy industry. These are the services we provide.
1. Gas And Electric
It is overwhelming being inundated with all the energy options since deregulation and not knowing which one is the best for your business.

With ABA, you're going to be assisted in making informed and objective comparisons between electric and gas suppliers.

Also, we provide market insight to minimize risks, anticipate economic forecasts for budgeting, and arrange purchase strategies.
2. Consulting
ABA Partners always finds the best methods to cut costs and fund energy initiatives according to your business needs.

We have helped businesses save millions of dollars and contributed to new energy projects. 
We start the process by having you sign an authorization letter that will allow us to review your billing history from each of your energy service providers.

After that, a team of engineers will begin the auditing process and will research your organization's eligibility for grants.

Once we have found an opportunity to analyze your energy consumption, we will identify the areas for improvement and determine potential credits. 
3. Lighting, Roofing, and Mechanicals
ABA Partners + will help you choose the best light, roofing, and mechanical. We will create for you unique systems that will help your business generate cost-efficient energy. All this, along with the aesthetic and cost-saving benefits of great roofing, lighting, and HVAC system.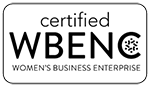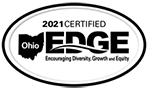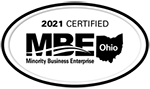 Contact ABA Partners Plushttps://abapartnersplus.com/wp-admin/
Fax: (513) 672-9458