5 Industries That Benefit From Energy Consultants & Brokers
Many businesses in a wide range of industries have decided to rely on the expertise and guidance of energy consultants and brokers. Energy usage and pricing can be a tricky field to navigate on your own. Consultants work hard to ensure you reach your budget objectives and drive business growth. Their top goal is to provide you with the best energy-solutions to save your costs and find new opportunities. 
Financial Institutions
Financial institutions consume high energy amounts to keep their operations running. From using their computers for daily tasks to maintaining their systems with client information running well, their energy consumption might vary. An energy consultant can help you analyze energy consumption and identify areas where you could be saving to improve cost-effectiveness and save your money.
Manufacturing Facilities 
Manufacturing facilities offer jobs to millions of Americans. To work in optimal conditions while being cost-effective, consultants must be hired to ensure that the energy consumed by these facilities is done so effectively. Consultants will provide you with energy consumption management to increase profits while minimizing energy and operational costs, so you can keep providing people with jobs and benefiting society. 
Non-profit Organizations
Non-profit organizations usually have strict budgets to contribute as much as possible to the cause of their belief. Consultants that have experience working with non-profit organizations understand the importance and influence of their valuable work. They will help you remain cost-effective to keep lower costs and direct more of your budget to programs that will further your mission. 
Medical Facilities
When you think about energy-consumption, you'll know that medical facilities are one of the highest energy-consuming. Energy is vital for treatments, processes, and to provide patients with all their needs. To achieve savings, a consultant with expertise is required. Many complex factors come into play with medical facilities. With a professional energy consultant, millions could be saved and directed to patients instead of spending that on energy bills. 
Retirement Communities 
High energy bills can be overwhelming for retirement communities that strive to provide quality care. Energy consultants that know how these communities work can assess and provide professional management to lower your energy costs. You'll be able to focus on providing the best care to the elderly. At the same time, consultants worry about the opportunities for energy savings. 
ABA Partners Plus: Trusted By Businesses Across Industries
At ABA Partners Plus, we help customers manage their energy consumption to invest those savings into their growth and services. We have helped many businesses, saved millions, and have years of experience in various industries. If you need energy consultants and brokers to lead you to the best energy providers and savings, ABA Partners Plus is ready to help.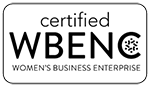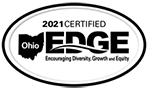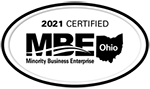 Contact ABA Partners Plushttps://abapartnersplus.com/wp-admin/
Fax: (513) 672-9458