5 Reasons Your Business Needs An Energy Consultant
Running a business is enough of a hassle on its own, and you might not have the knowledge or time to address your energy needs as you should. However, energy costs are one of the highest a business pays because it's a basic need for regular operations, especially in a large building.

Hiring an energy consultant might be the solution to lower your energy bills and increase your business savings. The amount of energy required to sustain a large building can make or break your budget if you don't explore the options available to you from different providers. An energy consultant can help you reduce your electric bill in many ways, and here are 5 reasons you should hire one.
1. Experts in Energy Efficiency
Energy is a complex field, and not everyone understands how it works. An energy consultant has the knowledge and experience to provide you with the best solutions in the market. They can look at the building's usage and find ways to cut your energy bill. These professionals know what recommendations to make based on your industry and required energy usage.
2. They Have Access To Partners
Energy consultants have partners that can help you implement energy-efficient solutions such as lighting, roofing, and mechanicals. By implementing all these factors, you'll have the most energy-efficient solutions as well as cost-saving benefits.
3. They Audit Your Utility Bills 
Your utility bills will provide an energy consultant with more insight regarding your building's energy usage and any utility companies' mistakes. Consultants will audit your utility bills to ensure that you are being charged correctly and spot more areas where you can lower your electricity usage.
4. They Have Access To More Information
Energy consultants have access to more information on energy than you ever will. They are in contact with and are always aware of different rates across energy providers. They can find the lowest costs that will fulfill all your building's requirements to function correctly. You won't have to worry about paying absurdly high bills anymore.
5. Knowledge of The Latest Energy Technologies
Energy technology keeps changing, and energy consultants will continuously be working with you to find the best technologies for your business. Whether you want energy-saving or eco-friendly solutions, consultants will lead you to the right technology.
ABA Partners Plus: Trusted By Businesses Across Industries
At ABA Partner Plus, our energy consultants want to help your business perform at its best by reducing your energy bills. You'll be able to save money and the environment with the right options. We'll help you reduce electricity and operational costs. Contact us at (513) 815-3308 if you have any questions or for additional information.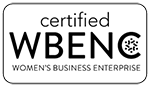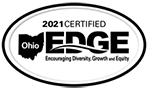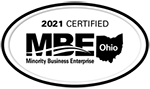 Contact ABA Partners Plushttps://abapartnersplus.com/wp-admin/
Fax: (513) 672-9458