8 Ways A Commercial Energy Broker Makes Energy Procurement in Ohio Easier
As you may know, energy brokers assist business owners in acquiring electric or natural gas from energy suppliers. They are consultants in the energy industry, acting as intermediaries between producers and consumers. But, why is it so important for your business to hire professional brokers?
Your energy needs depend on the type of industry, size of the business, and some other factors. A reliable company capable of identifying the best gas and electricity contracts for your individual needs helps you save money and time. Here are some reasons why commercial brokers make energy procurement in Ohio easier:
As a business owner, it's hard to have enough time, resources and expertise to find the best deal. Nowadays, deep knowledge is required out there to acquire the best pricing structures and energy suppliers on acceptable contract terms.
Energy brokers have the time and expertise you don't. They have enough time to review different energy products, understand details on energy contracts and keep up with changing energy markets because it's their job. Also, keep track of your operations and look for ways to lower consumption.
Brokers force competition on energy suppliers when searching for better rates and favorable terms, which means lower prices for your company.
By outsourcing, you save costs and avoid the difficult task of hiring an individual expert on a full-time basis.
Collecting insights on energy consumption can only be done by taking the time to understand the complexity of business operations. Insights allow brokers to perform energy procurement and management strategies.
Energy brokers make sure you find energy solutions and efficiency in the long term. Smart solutions created to last.
Professional consultants rely on market monitoring software to follow energy prices and control when they rise or fall. This enables customers to know when there is an opportunity and if the timing is right. Knowing this can make a difference of thousands of dollars on an energy bill.
Brokers make sure you are being charged right for the amount of energy used. 
Energy procurement was never that easy in Ohio.

Acquire energy for your company at the best rate and favorable terms.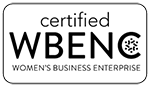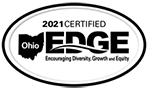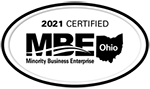 Contact ABA Partners Plushttps://abapartnersplus.com/wp-admin/
Fax: (513) 672-9458