Benefits of Energy Procurement for Schools
Just like businesses, academies and independent schools need to continually improve different aspects to stay ahead in this competitive world and make a more substantial profit with what they have; schools are encouraged to minimize unnecessary costs to reinvest in after school programs and institution goals
Centralizing your energy procurement could save you money and provide you with the ability to reinvest to reach your objectives. According to a recent study, the least efficient schools use three times more energy than the average schools; their usage was mainly space heating, water heating, and lighting. 
Recommissioning or consulting with energy brokers such as ABA Partners + for better energy procurement in elementary schools means that for a typical 100,000 square-foot school building, you can get about $14,000 on savings per year. For a college, these savings could increase to $25,000 just by adjusting your energy and gas provider.
ABA Partners + has networked with over 100 retail energy providers in North America to find the lowest cost for your electricity or natural gas needs. And through our partners, we provide energy efficiency improvements (Roofing, Mechanicals & Lighting) to help reduce energy and operational costs. 
Other benefits
Access to reliable, cost-effective sources of energy that support the delivery of educational services
Predictable costs that facilitate financial planning
Sustainable operations
Customized energy strategies that minimize considerable variations in your expenses
Want to partner with us?
Our onboarding process goes a little like this:
Sign. Letter of Authorization that will allow us to gather your billing history from each utility/service provider. 
Team. We will assign a team of professionals to start the auditing process. 
Solutions. We will uncover any errors, create solutions, and present them to you for approval.
Savings. Implement the changes with specific entities identified. Future bills will remain error-free. Refunds will be sent directly to you.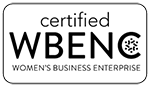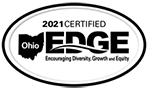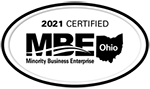 Contact ABA Partners Plushttps://abapartnersplus.com/wp-admin/
Fax: (513) 672-9458