Business Energy Brokers:
What They Are And How They Help You
Do you know that energy brokers can help you improve your business? In this blog post, we are going to tell you what business energy brokers are and what they do to help your business.
What Are Business Energy Brokers?
A business energy broker is like an intermediary between energy producers and energy consumers. They assist clients in procuring natural electric or natural gas from energy suppliers.
Since electricity and natural gas prices change daily in the market, it's very challenging for businesses to obtain price comparisons from various suppliers. That's why energy brokers are here. They don't own or distribute energy, but they present you with the rates of a wholesaler or supplier.
Most business energy brokers have a relationship with a range of energy suppliers, allowing them to provide excellent prices to their clients. This is the most significant advantage of hiring an energy broker. 
How They Can Help Your Business
Business energy brokers will help you minimize your energy consumption, and this will help improve your business. We are going to tell you how they do it.
They will get you the best prices.
Energy brokers will help you get the best prices with the best energy provider. You won't have to worry anymore about choosing between energy suppliers with different contract terms. They have already analyzed the wholesale energy market, so they can offer you precisely what you need.
They will provide you with a strategic direction.
Energy brokers also take the time to understand the complexity of your operations, resultant energy demands, and future business requirements. Based on the results, they will formulate an energy procurement and management plan to meet these needs. Only then will they recommend the best suppliers and energy contracts to suit your goals.
They will manage your supplier contract.
Business energy brokers will follow your supplier contract and bills to ensure they are charging you the right price for the energy you use. And if disputes arise, your broker will handle it.
Do You Want To Save Money With A Business Energy Broker?
If your business needs the help of an energy broker, you can count on ABA Partners Plus. We have plenty of experience in the field, and we are brokers and energy consultants. So you can count on us to manage your business energy consumption efficiently.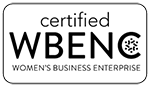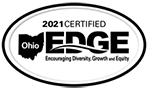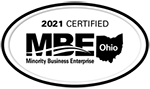 Contact ABA Partners Plushttps://abapartnersplus.com/wp-admin/
Fax: (513) 672-9458