Commercial Energy Consultants For Buildings
Businesses have many expenses to think of, and one of the most significant is their energy bill. ABA Partners Plus has helped a lot of business owners save millions of dollars by providing an energy management solution for their companies. 
If you need assistance with your business energy consumption, get in touch with us, and one of our experts will take care of your case. 
What Can You Expect From Us?
ABA Partners Plus has helped companies increase their savings through their energy bills for almost a decade. We also have a great relationship with over a hundred retail energy providers. So, we can also help you get the most affordable energy in the market, whether it is electricity or natural gas.
We offer a range of services you can take advantage of. We have consulting services, which include full audits on your energy bills history, and solutions focused on roofing, mechanical, and lightning. With these services, you will create energy-efficient spaces and reduce costs over time. 
When you start working with our energy brokers, you will get:
Valuable energy contracts for your company 
Better pricing for services 
Brokers with market expertise that your business may be lacking 
Higher profitability for your business 
A unique solution for your company's needs
Experts' opinion and insight
Opportunity to save more money
Reaching your company's goals and objectives
Start Saving Money Now 
There are two ways to increase your profits: increase your sales or lower your costs. If you work with us, we will help you reduce your costs in energy, which will boost your income.
Our professional consultants will create a plan customized to your business needs. They will make sure you only pay what you need. Contact us and let us help your business save energy and money.
ABA Partners Plus: Trusted By Businesses Across Industries
At ABA Partners Plus, we help customers manage their energy consumption to invest those savings into their growth and services. We have helped many businesses, saved millions, and have years of experience in various industries. If you need energy consultants and brokers to lead you to the best energy providers and savings, ABA Partners Plus is ready to help.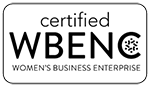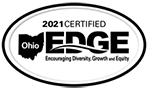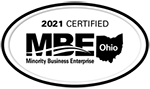 Contact ABA Partners Plushttps://abapartnersplus.com/wp-admin/
Fax: (513) 672-9458