Commercial Energy Consultants for Contact Centers
Contact centers are known for running around the clock, which means that there's constant use of energy in the building to run the business. Not only do your employees use computers and phones, but also the offices use lights, air conditioning, and much more. At ABA Partners Plus, we are commercial energy consultants. We can help your contact centers save money by reducing energy costs.
Our Solutions For Contact Center Energy Usage
At ABA Partners Plus, we put your energy needs first and provide solutions that we believe will make your business grow.
We assign a team to your contact center:
An experienced and dedicated team of commercial energy consultants will be monitoring energy usage. Your energy bills will be confidentially monitored; we understand that you are busy and have a limited understanding of your bill.
We find saving opportunities:
Many times, you might not realize that you could be saving energy in one area. Our team of experts has done this for many years, and we know exactly where to look.
We compare costs:
We're determined to find the energy supplier that will best fit your budget. At ABA Partners Plus, we know prices and costs well and will find the lowest cost among all suppliers.
We provide advice on future investments:
By saving money on energy costs, you will be able to direct those savings towards remodeling, other projects, or reinvestments for your contact center. We care about our partners and want to see your business grow. 
The world continues going green and encouraging renewable energy, and contact centers shouldn't stay behind. We will provide you with all the information you need to determine what is best for your business. 
ABA Partners Plus: Trusted By Businesses Across Industries
We have saved businesses millions of dollars, as well as contributed hundreds of thousands towards brand new energy projects. Our engineers audit your bills, and a grants specialist researches your contact center's eligibility for grants. Once we gather everything we need, we will discuss what steps to take.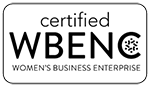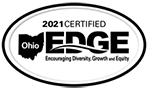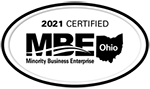 Contact ABA Partners Plushttps://abapartnersplus.com/wp-admin/
Fax: (513) 672-9458