Commercial Energy Consultants for Dentists
It's no surprise that a dental clinic spends quite a lot of money on its energy bills. This could happen due to all the electrical equipment and tools needed to assist your clients' issues. 
If you're a dentist, and you're constantly worrying about your high energy costs,ABA Partners Plus has what you need. We are commercial energy consultants who can help lower your energy costs and save. Keep providing your patients with the best dental service without having to worry about high energy bills.
Learn About Our Process
At ABA Partners Plus, we offer energy solutions for our clients. You may have electric drainage or other energy issues that have gone unnoticed. When you work with us, you can have unexpected savings. We help diminish your energy-wear efficiently. We do all this through a very simple process.
Sign An Authorization Letter
Once you've reached out to us and decided to obtain the best energy solutions, we give you an authorization letter for you to sign. It allows us to gather your billing history from each utility or service provider.
Meet Our Team
After that, we assign a team of experts to start auditing and monitoring the process. We visit your dental facility and gather all the information needed regarding your electric supplies. We can find energy issues in unexpected areas.
Provide A Solution
After monitoring and searching for elements that may be causing your energy problems, we uncover any errors or hidden savings and create solutions. We will present you with a customized plan for your approval.
Save You Energy Costs
Once our suggested solution has been approved, we implement the changes.. Future bills will remain error-free. Refunds will be sent directly to you.
Why Work With ABA?
Our number one goal is to save your business unnecessary costs. As business owners, we know exactly how much it takes to run a business and all the investments required. At ABA Partners Plus, we offer you the best service by reducing energy and operational costs.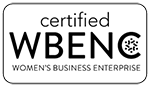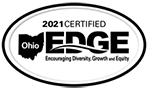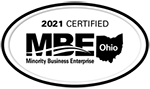 Contact ABA Partners Plushttps://abapartnersplus.com/wp-admin/
Fax: (513) 672-9458