Commercial Energy Consultants for Hotels
A significant expense for a hotel is its energy consumption, as hotels operate 24/7. One of the resources that drain the most energy are the air conditioners in each room. If you happen to administer a hotel, and you're looking for energy efficiency, ABA Partners Plus can help you out. 
We're energy brokers and consultants in Ohio, helping all kinds of businesses to create a customized energy strategy. We are expert commercial energy consultants for hotels, and we can help you reach your operational and budget goals.
How Can We Help You?
Energy analytics is a new field, but already helping many improve their efficiency. As experts in the energy business, we monitor where most energy consumption is coming from. We analyze all electric devices, such as air conditioning systems, lighting circuits, refrigerators, and other electronic appliances. 
We assign a professional team to your company. They find and monitor the sources that are causing the most prominent energy issues. After our audit, we find hidden savings and provide you with a solution to save money. 
We work with over a hundred energy providers across the country and find your best fit. In hiring our services, you can lower your energy costs and allocate these savings to other areas of improvement.
We Are Certified Brokers And Consultants 
Since 2012, we've helped countless industries manage their electric bills and provided them with great solutions. We are certified in: 
Minority Business Enterprise
Encouraging Diversity, Growth, and Equity (EDGE) program
Women Business Enterprise
Women-Owned Small Business Enterprise
We care for our customers' needs, and our top-notch services have been designed to help you as best we can, bringing you solutions and savings.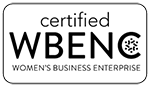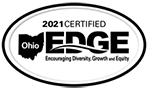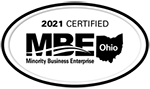 Contact ABA Partners Plushttps://abapartnersplus.com/wp-admin/
Fax: (513) 672-9458