Commercial Energy Consultants for Law Firms
It's clear that lawyers play an essential role in our country, and they make up a significant portion of the American workforce. Law firms, depending on the number of lawyers, could occupy a small office space or an entire floor. Still, energy is required to support the firm. Attorneys need laptops and equipment to perform their daily tasks, plus lighting and HVAC for offices.
When it comes to energy, law firms must explore their options, as bills can be quite costly. At ABA Partners Plus, we are commercial energy consultants that will guide you so your law firm can save money on energy consumption. 
How We Work With Law Firms at ABA Partners
We encourage you to have an energy consultant that will help you analyze your law firm's energy consumption. Commercial energy consultants will also help you identify areas of improvement for your law firm's cost-effectiveness and help you save money. With our process, we can carefully go over all energy-related opportunities that your law firm currently has.
With our process, you will sign a written agreement between your law firm and our professionals that will allow them to go through and analyze your billing history. Through a thorough analysis, we find any opportunities or solutions for improvement. With this information, we generate savings by finding the lowest cost of electricity that fits your law firm's budget.
Save Energy And Work Efficiently
At ABA Partners Plus, it's our goal to help you reduce energy consumption. At law firms, you need the best environment to perform your job efficiently. Having great lighting, a comfortable room temperature, and functioning computers doesn't have to be expensive. We'll compare energy costs across as many suppliers as needed for your law firm's costs to lower.
We're also able to guide some measures that can be taken to reduce energy costs as well. At ABA Partners Plus, we have almost a decade of experience working with different types of industries and providing energy management solutions.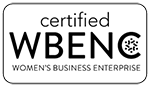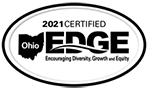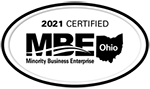 Contact ABA Partners Plushttps://abapartnersplus.com/wp-admin/
Fax: (513) 672-9458