Commercial Energy Consultants For Restaurants
Most of commercial businesses' energy usage goes toward lighting and HVAC use. But restaurants use almost two-thirds of their energy in kitchen activities.

Wasteful cooking methods consume about 80% of the commercial food service industry's $10 billion spending.
For all the things mentioned above, restaurants must manage their energy consumption. If they don't pay attention to it, they could be spending too much money on unnecessary energy.

If you own a restaurant and want to regulate your energy consumption, ABA Partners Plus is the commercial energy consultant you need.
How Can ABA Partners Help Your Business
ABA Partners Plus is a commercial energy consultant that helps business owners find a solution for their energy issues. From inaccurate energy bills to not receiving your bill at all, we can help you solve the situation.
We offer successful energy management solutions to help your business save money. We have the expertise required to assist your company successfully. We will work with your internal team to monitor your restaurant's energy consumption, then create a strategy to help you save energy and money.
We offer the most powerful solutions, and the only thing you have to do to start working with us is:
Sign an authorization letter
Meet our team
Give us the space to present you with solutions
Implement the changes we suggest
Manage Your Energy More Efficiently Now
Running a restaurant is not easy. We know you work hard to keep your restaurant working efficiently. That's why we want to help you, so you can focus on your business, knowing that your energy bills are in good hands.
Get in touch with our experts to start the process and save money now.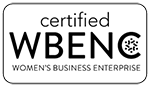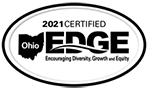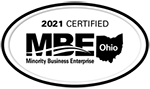 Contact ABA Partners Plushttps://abapartnersplus.com/wp-admin/
Fax: (513) 672-9458