Did Your Energy Costs Spike While Working From Home?
Quarantine has caused many to transition into working from home for months now.

As it seems to extend, you might find yourself stuck in this situation for a more extended period.

If you are worried because your electricity bill has increased, you are not alone.

Air conditioning use, plugging in computers, monitors, using your lights more than you used to, and much more is why we have seen a spike in residential energy usage. 
Here are some tips you can use to ensure that working from home doesn't break your wallet on energy usage. 
Leave Your Thermostat Alone
One of the benefits of working from home is that you don't have to worry about freezing in the office.

You have complete control over the temperature at your house.

However, you should avoid touching your thermostat to lower your energy bill.

The temperature may vary around your home and make sure you turn any ceiling fans off when you're not in the room.
Separate Work From Home (As Much As You Can)
It might be challenging to separate work from home when we are working at home. According to a study, about 23% of the energy used at home comes from electronics in sleep mode. Cut your electricity bill by turning off your devices when you are done with your work hours.
Take Advantage of The Sun
Use natural lighting while you're at home. You can reduce your electric bills by using natural sunlight instead of turning on lights. It is even more beneficial to set up your workspace in front of a window. Not only will you save money on energy bills, but you'll benefit from vitamin D.
Work With Residential Energy Consultants 
If your energy costs have skyrocketed and need a more long-term solution, residential energy consultants can help. They are in touch with over 100 retail energy providers and can guide you in the right direction to save as much as you can on energy costs. They will provide you with ways to use energy efficiently while saving on electricity bills.
Cost-efficient Energy Sources Can Help You Save Up
With the help of our professional energy consultants at ABA Partners Plus, we could help you cut your energy bill by up to $500 per year. We can perform inspections and find hidden saving opportunities to lower your electric bill. Working from home won't seem as budget-breaking as it used to anymore. Feel free to contact us for more information.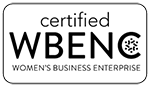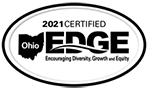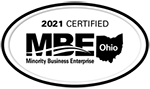 Contact ABA Partners Plushttps://abapartnersplus.com/wp-admin/
Fax: (513) 672-9458