Drawbacks Of Not Using Energy Procurement
What Happens If I Don't Use Energy Procurement?
Not using energy procurement can turn into a bigger issue than you might think, and cause issues that could be avoided. Let's explore three drawbacks of not using energy procurement and how it can affect your business.
1. Overpaying
One of the significant problems that companies face is wrongful billing, and most of the time, they don't notice the problem until it's a bigger issue. Energy procurement ensures that you're paying a fair price for the service you're receiving. We recommend you look at what you're paying and compare it to what other providers offer to get the most out of it.
2. Not being prepared
As we all know, the future is uncertain, and prices on energy could go up any day. Without energy procurement, you might be affected by these price fluctuations, and end up spending much more than you did before. Prepare yourself with the best energy providers who are transparent about their fees so you don't get crushed by rising energy bills.
3.  Adverse contract terms
Contracts are essential to make sure you protect your pocket. If you're confused about your energy contract, you can get fooled by an energy provider and find yourself paying more than you should for an extended time. On the other hand, with energy procurement, you get the best terms in your contracts to protect yourself.
Want To Get Energy Procurement? 
If you don't want to face any of the drawbacks mentioned before, contact ABA Partners Plus to provide you with energy procurement. We can help you get the best of your energy services and protect you from an unfair deal. Call ABA Partners Plus, to start saving money now.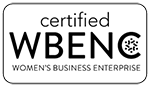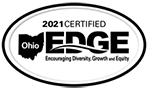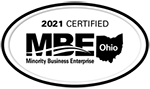 Contact ABA Partners Plushttps://abapartnersplus.com/wp-admin/
Fax: (513) 672-9458