Energy Broker for Businesses in Cincinnati
Most businesses recognize the need to change up electrical supplier, although, not every business owner has the time to look up which supplier has what it needs to help out in their energy waste.

Resourcing and negotiating with an energy supplier can be more complex than what it sounds like, you need to have expertise when talking with an energy broker so it's better to hire an energy broker when making this change in your company.
An energy broker can help out in so many ways for your business. They have more experience in the energy industry and are able to get the best deals from energy suppliers because of that.

You may not be aware of how much energy your business may be wasting, so it's recommended you hire an energy broker to get the best deals and improve your company's budget objectives.
What Is An Energy Broker?
Energy brokers help companies minimize their day-to-day energy expenses and act as an intermediary on energy suppliers and their customers.

Our energy brokers over at ABA Energy Partners+ will be able to analyze all of your energy expenses, the complexity of your operations and determine the best solutions for your business.
ABA Energy Partners+' consulting solutions have saved area businesses millions of dollars and contributed hundreds of thousands of dollars to new energy projects and have come to the conclusion that 81% commercial accounts pay too much on gas and electricity.
Work With An Energy Broker
There are many benefits that an energy broker can bring to your business.

If you are looking to increase efficiency, get better pricing at energy suppliers and have the right management for your energy contact energy brokers in ABA Energy Partners+.
When it comes to making well-timed energy purchases for your business, nobody in the market offers more powerful solutions than ABA.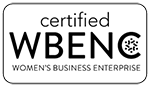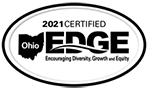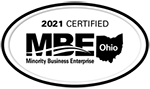 Contact ABA Partners Plushttps://abapartnersplus.com/wp-admin/
Fax: (513) 672-9458