Energy Broker for Businesses in Ohio
Find the best deals for your customized solution. 
Energy waste costs American business owners hundreds of dollars every year.

The energy bill has become one of the largest ongoing expense for many businesses, with the help of energy consultants and brokers, many businesses have found customized solutions and lower their energy bill expenses. 
When you partner with ABA Partners +, we work with your internal team to monitor real-time energy pricing and create a customized energy strategy.

Once we have found what is wrong with your bill, our energy brokers find the best deals out there for your business. 
ABA Partners + has been helping business owners located in Ohio reach their company's goals. Take the first step to saving money. 
How Energy Brokers Can Help Your Business 
Our energy brokerage services have helped many businesses increase profits, increase sales or reduce costs. Energy brokers help companies identify what's making their business spend so much money on their bills. 
Once you have found what's wrong, it will help to spend less on your energy costs which will make your business' profit margin increase significantly. Every business does not have the same problems, therefore, we create a personalized solution to your company that fills fit into your specific needs.
Whether we have found that a roofing problem is making your energy bills go high, or another issue is raising your bills to the roof, we provide a solution for you. 
Learn More Today...
Our energy consultants at ABA Partners + have partnered with over half a dozen firms specializing in electrical, mechanical, and roofing to improve your corporate offices. 
Once a problem has been identified, our consultants look into the best solution for your company and create a customized plan for you and we ensure your business is paying for the energy and services you actually use and no extra expenses are charged.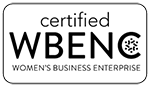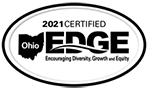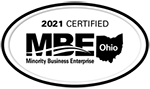 Contact ABA Partners Plushttps://abapartnersplus.com/wp-admin/
Fax: (513) 672-9458