Energy Consultants For Manufacturing Facilities
Increase Your Savings While Remaining as Productive as Ever
Manufacturing facilities are vital to society in part because of the many job opportunities that they offer.

Millions of Americans' livelihoods depend on manufacturing facilities working in optimal conditions and being cost-effective.

Consequently, a lot of energy is consumed by these facilities in order to keep them working efficiently.

As energy consultants serving Ohio and Indiana, ABA Partners Plus cares for manufacturing facilities and each and every person whose jobs and economy depend on them.

For this reason, we are ready to provide you with our expertise in energy consumption management by helping your manufacturing facility reduce its energy and operational costs to increase profits, and therefore increase your savings.

Saving Money Has Never Been Easier
With almost a decade helping manufacturing facilities increase their savings, and a network of over 100 retail energy providers in North America, ABA Partners Plus will help you find the lowest cost for your electricity or natural gas needs, as well as determine potential credits that you can take advantage of.
Additionally, you can choose from our many solutions options, from consulting services, which includes full audits on your energy consumption billing history, to our solutions focusing on roofing, mechanical and lighting, which can help you improve your facilities' infrastructure and create energy-efficient sites to keep on reducing costs over time.
Once you start working with our energy brokers you will gain benefits such as:
Value energy contracts for your company.
Better pricing for services.
Brokers with market expertise that your business may be lacking.
Higher profitability for your business.
A solution fit for your company's specific needs.
Experts' opinions and insight.
Opportunity to save more money.
Reaching your company's goals and objectives.
Start Saving Now
Once an opportunity is identified, our consultants look into the best solution for your company and create a customized plan for you in order to ensure your business is paying for the energy and services you actually use, and no extra expenses are charged.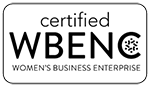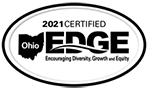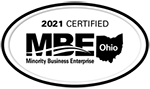 Contact ABA Partners Plushttps://abapartnersplus.com/wp-admin/
Fax: (513) 672-9458