Energy Consultants for Medical Facilities
While You Keep Saving Lives, We Provide You With Opportunities to Save Even More
Each and every person's life and health are their most valuable assets.

For this reason, every medical facility, including hospitals, doctor's clinics, blood banks, birth centers, etc, is so important. In order for each of these medical facilities to function appropriately, they need to consume high amounts of energy, i.e. electricity, natural gas, or both.

While this is very important, it also implies high operational costs which, from a financial point of view, might be dangerous for said medical facilities, and in turn, for the persons in need of their services.

As energy consultants serving Ohio and Indiana, ABA Partners Plus cares for every person's life and health, which is why we are ready to provide energy consumption solutions to medical facilities.

We help them become more cost-effective and increase savings.

This creates opportunities to fund initiatives that might lead to more medical services available, while still being able to provide vital and needed services and attention.

Here Is How We Help You
With a decade's experience, ABA Partners Plus helps its clients manage their energy portfolios to mitigate commodity risks by making an informed and objective comparison between gas and electric suppliers.

After a mutual written agreement, we analyze your billing history and find ways to discover savings opportunities, which in turn increases profits.

We achieve this by leveraging a network of over 100 retail energy providers in North America to find the lowest cost available, as well as determining potential credits for your electricity or natural gas needs.

Furthermore, those savings can then be used to fund other projects and increase your productivity, such as building improvements or medical supplies purchases.
Take the First Step Now
Contact us now and learn about all the different energy consumption related solutions we can provide you, from audits to project management, to grant writings.

Request a quote today and start saving money while saving lives!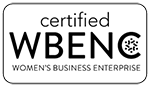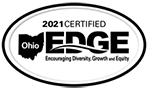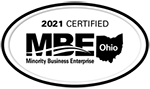 Contact ABA Partners Plushttps://abapartnersplus.com/wp-admin/
Fax: (513) 672-9458