Certified Energy Consultants for Non-Profit Organizations in Ohio & Indiana
ABA Partners Plus is a woman- and minority-owned company specializing in energy consulting and procurement.

We are also a certified Women Business Enterprise and Women-Owned Small Business Enterprise.

Thanks to our years of experience in the energy consulting industry, we understand the importance, influence, and valuable work and services that non-profit organizations offer to society as a whole.

We understand the importance of remaining cost-effective to keep costs low and direct more budget to programs.

How Energy Brokers Can Help Your Business
Whenever an organization is aiming to increase profit and savings, it usually turns its attention towards reducing costs, but even then, it rarely thinks about its energy consumption as an area of opportunity.

Over 81% of commercial accounts pay too much on their electricity and gas consumption.

For these reasons, ABA Partners Plus will analyze your energy consumption habits, gather your billing history, assign a team of experts to you, perform an audit, identify areas of opportunity, and find the lowest cost for your electricity or natural gas needs.

We leverage a network of over 100 retail energy providers in North America and even determine potential credits available for you.

In this way, we help you reduce your energy consumption and operational costs, which consequently allow your savings to increase.

Those savings then can be used to fund building improvements, fund more missions, or open new programs.
Saving Money Has Never Been Easier
Once you start working with our energy brokers, you will gain benefits such as:
Value energy contracts for your company.
Better pricing for services.
Brokers with market expertise that your business may be lacking.
Higher profitability for your business.
A solution fit for your company's specific needs.
Expert's opinions and insight.
Opportunity to save more money.
Reach your company's goals and objectives.
Take the First Step Now
Contact us now and learn about all the different energy consumption related solutions we can provide you, from audits to project management, to grant writings.

Request a quote today and start saving money!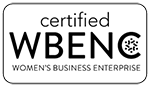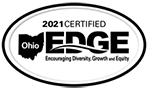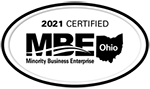 Contact ABA Partners Plushttps://abapartnersplus.com/wp-admin/
Fax: (513) 672-9458