Energy Consultants for Retirement Communities
Retirement Communities' Reliable Energy Efficiency Partners in Ohio & Indiana
Our elderly citizens' lives are significant and valuable, and we should be considerate of them, which is why the special care and experience offered by retirement communities is so essential.

Correspondingly, retirement communities require a lot of energy to provide the best quality services to our elderly citizens.

Not to mention, many of the elderly require this energy to power their medical equipment, which helps them improve their health and in some cases to survive.

As a consequence, retirement communities see high operational costs and expenses solely in energy consumption.

Manage Your Energy Wisely
Did you know that over 81% of commercial accounts pay too much on electric and natural gas?

With the efficiency of retirement communities in mind, ABA Partners Plus, energy consultants serving in Ohio and Indiana, is dedicated to offer solutions. We help by analyzing energy consumption, identifying areas of improvement, reducing its costs, improving infrastructure to make it energy-efficient, and even increasing savings. In this way, retirement communities can become more cost-effective while still providing quality care and services to their valuable citizens.

Moreover, the savings generated can then be used to fund other building improvements, or for the construction of new buildings, in order to provide more services.
Have Ongoing Advice
Our services can be used more than once. Our energy consultants can give your organization ongoing advice that will help you identify any problem before it gets worse.

When you work with us, we assign a team of experts that carefully review your energy bills, perform an audit, and make an informed and objective comparison between gas and electric suppliers. We discover opportunities where costs can be reduced and managed more efficiently, as well as determining potential credits that can you can apply to your expenses.

Afterward, we will help you identify if there's any trend where you can improve, and give you a full consultation service where you will learn how to keep saving.
No Cost. Risk-free. No Obligation.
To provide a solution customized to the needs of your institution, you need reliable energy consultants out there.

Our energy consultants at ABA Partners Plus have partnered with over half a dozen firms specializing in electrical, mechanical, and roofing to improve your energy consumption. Request a quote today and start saving money!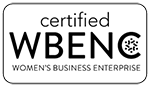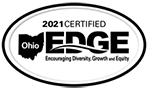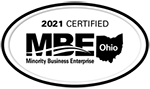 Contact ABA Partners Plushttps://abapartnersplus.com/wp-admin/
Fax: (513) 672-9458