Energy Consultants & How They Help
If you're looking for ways to reduce your energy costs, you might've heard that working with energy consultants is the best way to do so.

Businesses need more guidance in energy management solutions.

There are many other things your business is taking care of, and energy might not be a top priority due to lack of time and knowledge. 
An energy consultant will take care of your energy-related needs and will provide you with information and considerations to achieve your goals in a way that allows you to stay focused on your operations. 
What Do Energy Consultants Do?
The main task an energy consultant has is to monitor energy usage in businesses.

However, there is a lot that goes into that task.

Depending on the type of industry, they have to analyze operational processes, energy sources and create models with this information in a way that guides them to make changes for improvement in the company.
Once they gather information, they can identify areas where energy usage can be reduced, find alternate sources of power, recommend energy-saving light fixtures, and help businesses obtain green certifications.

In addition to that, they must stay up to date on the latest energy industry trends and effectively communicate with clients for transparency and understanding. 
How Does Your Business Benefit?
Your business can benefit from energy consultants by more than just cost savings.

Consultants help you understand and identify patterns regarding energy usage for your business and look at energy demands and how they can be efficiently addressed.

They will also offer you independent advice. Consultants have access to your specific situation and know what would work best for your business. 
You can also benefit from consultants' ongoing advice. Once they have audited your energy bills and proposed models for improvement, they will work with your company to ensure everything is going as planned.

They will also keep you up to date on the latest regarding energy pricing and more.
ABA Partners Plus: Commercial Energy Consultants
Working with energy consultants at ABA Partners Plus provides you with a team that will monitor real-time energy pricing and a customized energy strategy for your unique business.

Each program we carefully design has the goal of staying within your operational budget objectives while promoting future company growth.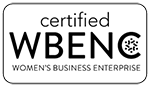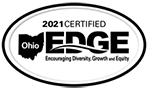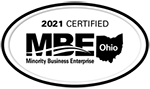 Contact ABA Partners Plushttps://abapartnersplus.com/wp-admin/
Fax: (513) 672-9458