Energy Efficiency For Your Small Business
Did you know 81% of commercial accounts pay too much on electric and gas consumption?
Energy management is highly important, especially when you have a small business.

The key is to do things the right way from the start and reduce energy consumption in a way that does not affect your operational costs. 
Being ahead of your competition means doing business that drives sustainable profitability.

The difference with a big company, is that you can catch problems faster and realize what is the cause of high energy bills.

However, you will need an energy consultant to help you monitor your energy performance and stay on track. 
With the right help from specialized energy broker, you can guarantee a customized energy savings plan that will help you increase your business profit.

ABA Partners is your best ally to identify areas of improvement, optimize your resources and give you advice on ways to cut expenses.


Reach Your Goals
When you are running a small business, sometimes it can be hard to have a budget certainty. We can work as a team to monitor real-time energy pricing and develop operational budget objectives for your company while getting ready for future growth.
By discovering saving opportunities from the very beginning, you can plan future initiatives. Avoid facing issues with inefficient energy suppliers and getting altered energy bills as a normal thing.
Our experts will deliver insights and guide you through the whole process as we focus on developing a plan to reach your goals.
Let's Start!
ABA works with a large network of suppliers that will always help you find the best solutions.

Our expertise and time management has helped many companies in Ohio and Indiana.

With almost a decade of experience, nobody in the market is going to offer a more powerful solution than us.
The first step is to sign our letter of authorization.

With this letter, ABA is allowed to gather your billing history with strict confidentiality.

Once this happens, a team of experts will perform an audit, discover errors, opportunities and solutions.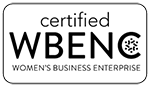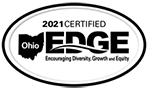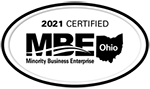 Contact ABA Partners Plushttps://abapartnersplus.com/wp-admin/
Fax: (513) 672-9458