Energy Management Solutions For Your Startup
ABA Partners Plus offers an innovative energy management solution for your startup's operation. 
When you are a startup, every penny counts.

Tiny differences that you though insignificant before, can really add up after a year. It is not easy to save money and make your small business sustainable all at once, especially when you have overlooked an important aspect: energy cost.

As you build your small business and calculate your expenses and cash flow, it is highly important to take into consideration energy consumption.
Most people come to realize they need advice from experts, once their businesses have grown and they have tons of high energy bills.

Not everyone thinks about the importance of having good energy management, until they realize it is costing more than they would have thought. 
Reducing Energy Costs
Inefficient energy providers and altered bills are headaches nobody wants to deal with.
ABA energy consultants have almost a decade of experience within this area. We have seen multiple companies throughout the year being traded by their energy company.
We take pride in helping businesses increase their energy efficiency. We can give great advice on reducing utility bills and give recommendations for cutting your startup energy costs. If you are interested in improving energy performance, you are at the right place.
Take a Step Forward
For a startup to keep running, high amounts of energy are needed. We are here to help you know exactly how much profit you are wasting on energy every month, potential problems and areas of improvement. We can also determine funding initiatives with the money you will be saving and provide market insight in order to minimize future risks.
Our process is simple: We gather your billing history and assign a team of experts to perform an audit and discover errors, opportunities and solutions. Remember that doing business that drives sustainable profitability means being ahead of the competition.
By signing our letter of authorization, we guarantee strict confidentiality throughout the whole process. Our main goal is to develop a plan for you to reach your goals.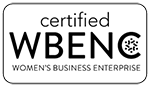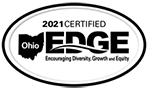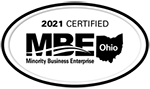 Contact ABA Partners Plushttps://abapartnersplus.com/wp-admin/
Fax: (513) 672-9458