Energy Savings for Financial Institutions
Financial institutions all over the world are turning their focus to more eco-friendly approaches to saving daily costs.

Different energy efficiency methods have surfaced throughout the last 20 years, more and more profitable each year, bringing new benefits to diverse industries at the same time.

Social awareness has built up to the point that clients may choose between financial institutions based on their eco-friendliness.
A New Approach To An Old Problem
Better energy procurement for financial institutions means decreasing the company's risk and cost by improving its source of power, creating savings and higher cash flow.

Depending on the amount of energy being misused you could be saving a high amount of funds, which can be reutilized as something more essential for your objectives.

Developing energy efficiency programs has a direct impact on minimizing the emissions of carbon dioxide, local air pollution, greenhouse gas emissions, and other environmental markers.

When a customer is looking for a new financial institution, your energy program will set you apart from other financial institutions and give you a unique selling point.
ABA Partners +
ABA Partners + helps financial institutions procure energy not only in an eco-friendly way but also in a way that minimizes costs through energy brokerage, finding the best energy providers according to your budget and your institution's energy needs.

Our company, founded in 2012, provides a holistic energy solutions approach to our clients to help them uncover savings and fuel their initiatives.

We leverage our network of over 100 retail energy providers in North America to find the lowest cost for your electricity or natural gas needs.
Benefits of Improved Energy Efficiency
Represents a significant business opportunity
Improves cash flow
Provides a new environmental perspective
Potential Clients will relate more to your company due to your altruism programs
Banking regulations are looking into climate and energy efficiency risks
Makes you eligible for Important tax reductions when presenting Corporate Social
Responsibility programs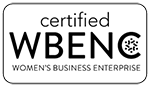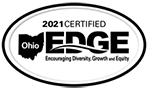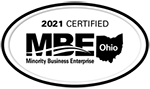 Contact ABA Partners Plushttps://abapartnersplus.com/wp-admin/
Fax: (513) 672-9458