How Does An Energy Broker Work?
Energy bills represent one of the main expenses for any company.

Business owners are constantly looking for ways to lower energy costs, especially when having companies with several buildings and large facilities.
Running a business gets hard when your operations depend on energy and you are facing a lot of issues with your energy provider.

In fact, most energy companies deliver bad service all the time, missing bills and handing inaccurate ones.
Here is where brokers jump in, managing your energy more efficiently and preventing any type of issue.
Did you know a business can save 20% or more on energy costs annually with committed energy consultants?

Brokers can turn things around for you, making a huge impact on monthly expenses and operational performance.
Do I Need A Broker?
Brokers, also known as energy consultants, help companies minimize operational energy expenses by monitoring demands.
They provide energy procurement and management services and are in charge of comparing different suppliers in the market.

Brokers make wise relationships according to your needs but also work hand in hand with the internal team of your company.

They monitor real-time energy pricing, get insights and provide a professional analysis regarding detected issues. 
In order to help you achieve budget objectives, your consultant will design customized strategies, discover great deals and negotiate contracts for energy sales.

They will constantly check for raises and falls based on the market's condition.
As a business owner, you are probably aware you can save your business from unnecessary costs, and this is what brokers are here for.

It is almost impossible to stay on top of every detail when you are busy dealing with so many things around your business.

Let professional consultants take care of your energy needs and find the right solutions.
Start Now
ABA Partners Plus has helped a lot of companies improve their energy consumption, and we are proud to say that we have never disappointed them.

We want you to focus on your business's operations and let us take care of your energy bills.

We are here to support you and help you save money to create more opportunities for your business.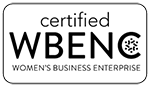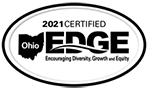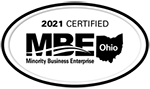 Contact ABA Partners Plushttps://abapartnersplus.com/wp-admin/
Fax: (513) 672-9458