Ohio's Energy Brokers for Retirement Communities.

Unlimited Resources, Little or No Pollution?
Energy resources have changed remarkably over the last 40 years, and technology has specialized to use different sources of energy in the best way possible.
For example, before it used to take a football field full of solar panels for something that nowadays is handled by a solar panel you could barely notice.

Efficiency has truly stepped up to provide consumers the best experience possible. 
What Does That Mean?
Cost-efficient energy is widely available and can be optimized for your industry, our energy brokers for retirement communities in Ohio are already doing that to help you utilize your capital in a more fulfilling way.
Energy costs can increase dramatically when running a retirement community. Electricity is a must since it's used to power medical pieces of equipment that improve the community residents' health, and in some cases, are even crucial for their survival.
You may have considered obtaining a generator for emergencies; however, that is just a quick fix. Alternative sources such as solar power, hydropower, or wind power are infinite and will provide a continuous flow of energy to your facility.
I Just Want to Dip my Toes
Energy brokers for retirement communities in Ohio design a tailored plan for you to get the most efficient management of your energy.
We perform an audit to create the best plan for you so you can reduce costs by utilizing the best of all different sources of energy available.
Additionally, we connect you to the best energy providers to take care of you. Our energy consultants will work with you hand in hand and continuously give you objective advice while analyzing your electric bills to find the correct path towards energy savings and usage optimization.
Our energy brokers for retirement communities in Ohio have over half a dozen firms specializing in electrical, mechanical, and roofing to improve your energy consumption and optimization.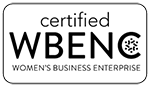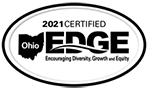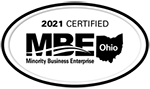 Contact ABA Partners Plushttps://abapartnersplus.com/wp-admin/
Fax: (513) 672-9458