Ohio's Professional Energy Brokers for Medical Facilities
"Her ventilator was using the hospital's power to keep her alive, but the energy suddenly failed, and her ventilator stopped."
It sounds like it was taken out of a horror story, right?
As a Medical Facility, you should never face a situation such as this, in which a person's life is threatened because of an energy problem. Our team of energy brokers for medical facilities in Ohio knows precisely what to do to avoid this!
According to a recent study, hospitals use approximately 2.6 times more energy than that of any other commercial buildings.
Energy consumption in healthcare systems is mostly used for space heating and cooling systems, steam production, ventilation (air movement), lighting, equipment usage, domestic hot water, and cooking. In a more detailed manner, these energy sources power everything from defibrillators, anesthesia machines, sterilizers, and diverse surgical equipment needed for a successful medical intervention. 
Currently, healthcare institutions are presently one of the top 5 largest users of energy, which usually comes from coal, natural gas, and fossil fuels. All of these are not only harmful to the environment, but also more costly than alternative energy sources, such as solar power, hydropower, and wind power.
High energy usage in the healthcare facilities, particularly in hospitals, along with energy costs, and associated environmental concerns, make energy analysis crucial for this type of facility.
Moreover, not only in most states is a requirement to have your energy usage in check properly, but it may also become a health hazard for building occupants and nearby folks, which eventually might end up in a legal repercussion.
What Options Are Available?
Nowadays, you have a large variety of different energy type options to chose from, and ABA Partners + will help you make the right decision based on your preferences and desired savings.
These are a couple of question that, when answered, will help you have ideas of possible alternative resources: 
Does your building have great access to sunlight?
Do you experience a constant flow of wind near your location?
Do you currently have a hydroelectric plant nearby?
If you fit any of the previously mentioned criteria, or you are just looking for a new cost-efficient way to decrease cost in your buildings, get in touch with our energy brokers who are more than ready to guide you in the right direction.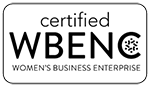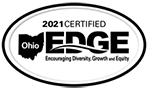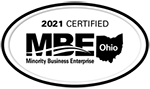 Contact ABA Partners Plushttps://abapartnersplus.com/wp-admin/
Fax: (513) 672-9458