Parameters For Selecting Gas Providers
With so much competition in the market, gas and energy providers have different rates and options regarding plans you can choose for your home or business.

There are a few factors to consider that can determine your final decision and it can be overwhelming with the wide range of options.

Remember that gas usage isn't the same for you, your neighbor, or another business in your industry. It's important to find what works best for you.
What Determines Your Final Decision? 
Although overwhelming, the pool of options allows you to opt for whichever provider offers you the best in incentives, services, and benefits that successfully fit your budget and needs whether it's your home or business.
Fixed or Variable Energy Plans:
If you've felt like your bills are unpredictable and too variable, you can switch to new energy and gas providers that offer fixed rates.

When you opt for fixed rates, your bills will be stable for the length of your contract without the worry of uncertain spikes over seasons. This parameter will determine your final choice because it will narrow down your options by rate.
Reasonable Pricing: 
Another parameter is pricing. There are many affordable plans that work best for your budget and will allow you to save money while providing you with excellent services. Doing extensive research can get you the most competitive and effective pricing in the market. Don't miss out on the best pricing options available.
Consider Your Current Costs: 
Energy and gas providers might sometimes not give you a detailed breakdown of how much you're paying monthly for their services.

It's important to look into how much your home or business is spending and from that information choose a supplier that meets your needs.

Carefully review your bills to find electric and natural gas expenses before making a decision.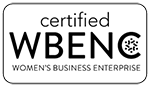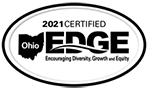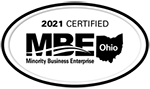 Contact ABA Partners Plushttps://abapartnersplus.com/wp-admin/
Fax: (513) 672-9458