Reasons To Switch To Different Energy Providers
Suppose you have the option of choosing an electricity provider. In that case, you should take advantage of that and compare plans to ensure that you get the most out of what you pay.

There are many options available, and choosing the right one can be overwhelming.

However, this is not a reason to conform and stay with your current provider.
Reduce your electricity bill by changing if you have the opportunity to.

Here are a few reasons why you should switch to different energy providers when you can.
Fixed and Variable Rates
Electricity rates are continually changing, which poses a variety of risks for your business. Setting fixed rates will keep you receiving that unusually high electric bill; this often results from high usage and variable rate pricing. With fixed rates, there is more balance and predictability in usage and how much you get charged for in a bill.
There are both fixed and variable plans available, depending on what is most convenient for you and your business. If you are unsure of what type of plan you have and prefer a fixed rate, you can double-check with your current provider. This is a great opportunity to lower your energy bills.
Go Green
If you would like to switch to clean energy options, such as solar and wind power, many have cost-effective renewable energy plans you can acquire.

Not only will you be saving money and reducing your electricity bill, but you will be helping the environment and your community.
It's important to find out how much of the energy you purchase is produced using renewable sources.

Some plans offer 100% clean energy.
Save On Your Energy Bills
When you take the time to compare different rates in your area, you'll find which best fits with your business or residential needs.

Many providers are coming up with more affordable and better rates due to the high amount of competition. It is up to you to choose one that works and provides you with a lower electricity bill.
We Can Take Care Of Everything
We offer solutions for successful energy management.

We help companies in Ohio by providing them with real-time energy pricing and create a unique strategy that will efficiently cut their electricity bills.

We work with over 100 providers and help you find the best solution for your business operations to save on your energy bill.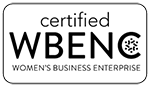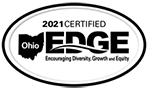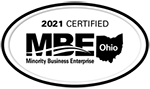 Contact ABA Partners Plushttps://abapartnersplus.com/wp-admin/
Fax: (513) 672-9458