Reduce Costs With Energy Consultants
Are your energy costs off the charts?

Energy is essential for even the most basic business operations, which is why you must ensure that you've got the best plan available.

Often, businesses don't do the necessary research and end up paying anything their provider asks them for.

It results in unpredictable high bills that add up after some time. 
Energy brokers and consultants are here to help.

As a business owner, you have a lot to tend to, which is why consultants can do the work for you.
How Energy Consultants Minimize Unnecessary Costs
Consultants are energy-conscious and can help you significantly lower your energy costs.

Often, the easiest ways to save energy are hidden, and consultants know precisely where to look and help you navigate the plethora of energy provider options available.
They Are Experts
The energy industry is complicated and varies continuously, making it difficult to understand. As a business owner, you might not have the time to be on top of this.

An energy consultant knows the industry and how to address specific issues. They also know exactly where to look for potential energy saving areas depending on your business operations. 
Energy consultants have the experience of working across a wide range of industries, so you can trust you'll be in great hands when it comes to the right solutions. 
A New Perspective
Maybe you've gotten so used to a routine on how you do things. Consultants can bring a new perspective, new options on how you can make small, efficient changes that will contribute to your energy savings. With this new perspective, you might be able to do away with unnecessary energy costs.
Energy Bill Auditing
The consultant will audit your energy bills to ensure that you are being charged correctly for your energy usage.

Business owners don't have time to catch minute mistakes, adding up to unnecessary energy costs.

When consultants audit bills, not only can they find mistakes but energy-saving opportunities.

We want to uncover energy savings opportunities in your business so you can lower your costs and efficiently invest them in your growth.

Our team is well-connected with a network of suppliers that can provide you with the best options for your unique business needs.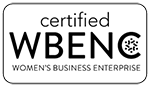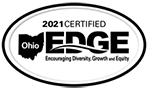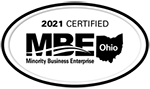 Contact ABA Partners Plushttps://abapartnersplus.com/wp-admin/
Fax: (513) 672-9458