Residential Energy Savings In Cincinnati
Energy is one of the most significant expenses of any home in Cincinnati.

Some homeowners live trying so hard to lower their energy bills but can't find the most effective way to do it.

If you think you need professional help to save money through your energy bill, you can count on ABA Partners Plus. 
We're here to help you stop worrying and start enjoying yourself.

Our professional team of energy brokers and consultants will provide you with the best energy solutions so you can save money.

Let us take care of your energy so you can stop worrying about your next energy bill.
Tips To Save Money At Home
There are so many ways you can reduce your energy consumption at home.

If you're spending too much on your home energy bill, there are easy ways to reduce your energy spending now.
1. Replace your light bulbs
ABA Partners Plus has helped a lot of companies improve their energy consumption, and we are proud to say that we have never disappointed them.

We want you to focus on your hospital's operations and let us take care of your energy bills. We are here to support you and help you save money to create more opportunities for your medical facility. 
If you're looking for a commercial energy consultant for hospitals, contact ABA Partners Plus.
2. Use smart power strips
Most appliances that are connected and are on stand by or turned off consume more energy. That's why we recommend smart power strips to ensure that those devices don't waste energy while not being used. These power strips can also have assigned times to turn off and on again, to make things easier for you.
3. Hire an energy broker & consultant 
If you want to save even more money, we recommend hiring an energy broker and consultant to help you out. 

They're experts in the matter and know all the ways you can save energy, taking your personal needs into account.

Also, they can help you find a better energy provider to pay less for the amount of energy you already use.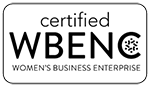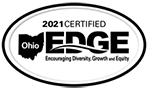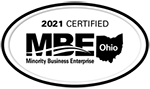 Contact ABA Partners Plushttps://abapartnersplus.com/wp-admin/
Fax: (513) 672-9458