Save Energy The Right Way With Energy Consultants
One of the essential parts of a business is energy usage; it is necessary for daily operations and maintenance.

However, energy is one of the highest items in business expenses.

Maybe you have attempted to reduce costs by traditional methods such as turning off lights when not in use, or only using or limiting the HVAC system when necessary.

Those ways are not effective.
Energy consultants can provide you with their expertise so you can be more energy conscious, lower your energy costs, and benefit your company as a whole.

With their guidance, you'll be able to move your operations to optimize energy performance and efficiency. 
How Your Business Can Save Energy Correctly
Commercial energy consultants not only bring a fresh perspective to meet your business energy goals, but they understand your needs.

They know how to work with several businesses in different industries.
Energy Technology
Energy consultants are keeping up with energy technology and how they're always changing. They'll help you find the technology that works best for your business needs.

They can also inform you about renewable energy and other eco-friendly solutions.

With the right technology, you'll be able to save money and improve your business' environmental sustainability.
Roofing, Lighting, and Mechanicals
Some pieces that work together when it comes to energy efficiency are roofing, lightning, and mechanicals.

Commercial energy consultants can help you find cost-saving benefits of changing lighting, roofing, or HVAC systems.

Many times sensors, timers, and overall better energy systems can help you save money.
Consulting & Industry Relationships
Another way to save energy the right way is to allow consultants to audit your bills and find hidden opportunities to save energy.

Business owners are often so concerned about turning off lights and don't know the actual cause of energy bill spikes.

Consultants will help you find those causes and have relationships with various suppliers that offer a variety of solutions.
Want Smart Energy Solutions?
We help businesses find a way to uncover savings.

We have relationships with over 100 retail energy providers to find the best price for your electricity needs.

We also work with partners that provide energy efficiency improvements involving roofing, mechanicals, and lighting to reduce operational costs and energy.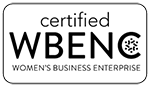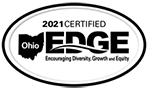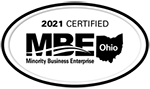 Contact ABA Partners Plushttps://abapartnersplus.com/wp-admin/
Fax: (513) 672-9458