Shaping and Controlling Energy Usage
According to the U.S Energy Information Administration In 2017, The world average per person consumption of primary energy in 2016 was about 78 million Btu.

For the U.S. per person, energy consumption was about 300 million Btu.

At the state level in 2017, Louisiana had the highest per person total primary energy consumption at about 960 million Btu per person.

Rhode Island had the lowest per person total primary energy consumption at about 174 million Btu.

Now keep in mind you have X amount of people working for 9 to 10 hours, even more depending on their function.

The real questions are…
Are you making the right energy decisions?
Choosing between a dozen different energy sources and hundreds of providers can be a pain in the neck, luckily ABA Partners + will take care of sorting which is the right provider and energy type for you!

Creating a tapered approach, identifying your needs while having a budget in mind is what we do best.

Energy demands by a building can escalate quickly and stay up for so long that it may seem normal to you, however, our energy brokers for financial Institutions in Ohio are specialized in giving you a tailored approach to lower your monthly and yearly cost of energy. 
According to a 2012 study by the U.S Energy Information Administration 61% of your total energy comes from electricity and is utilized mainly in lighting, refrigeration, ventilation, cooling, and computers.

These are expenses that no matter what type of business you have, will take place in your budget NOW what if you knew a better way of handling these costs and you could even give back to the community by using an alternate way of energy? 
Lower energy costs for your entire building?
We will gladly guide you in the correct path to better efficiency and lower costs for your entire building.

We have networked over 100 retail energy providers in North America to ensure your budget is optimized at it's fullest.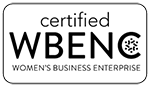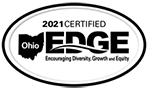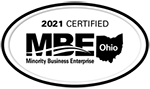 Contact ABA Partners Plushttps://abapartnersplus.com/wp-admin/
Fax: (513) 672-9458