What Do You Really Need To Set Up Your Energy Procurement Benefits
Energy procurement is a solution to help source and identify the gas and electricity contracts that best suit your individual business needs. Energy procurement can be very beneficial for businesses because most of them have complicated arrangements, and the energy market is highly volatile. 
With an expert on your behalf, you can reduce your energy operating costs and cut unnecessary spending on gas and electricity. So basically, an energy procurement solution will simplify the process by taking away unwanted costs and issues.
How Can I Enjoy Energy Procurement Benefits?
The first thing you have to know is that Ohio is a deregulated state. This means that you can genuinely take advantage of energy suppliers without having to worry about traditional energy supplier regulations. This makes things easier, so we can skip the requirements part and go straight to how to switch suppliers.
Before switching suppliers, you have to understand how billing works to make a calculated decision. You have to factor in the Price per KwH, taxes, and service charges. Once you have done that, it's essential to follow the right action plan to switch suppliers, so here's what you can do:
Write down all the available suppliers in the region and compare their rates and plan. Make sure that their estimates and quotes are relevant and accurate.
Compare the pros and cons of every supplier.
If you need both gas and electricity, make sure that the supplier you choose can offer a combined deal that covers both services at a discounted rate.
Get in touch with your existing supplier to see if they can provide you with a better deal. If they show reluctance, don't be afraid of showing them the quotes you've received from other energy suppliers.
Once you have the best deal, complete the switch. You can do it online or by phone, but make sure to test the prices from their direct service. 
After confirming the switch, call your former supplier to verify that they have stopped their services and are no longer being charged.
Once you've done all the switching, you can enjoy the cheaper rates without realizing any change in the service provided. 
Enjoy Your Energy Procurement Benefits Without Any Hassle?
You can call ABA Partners Plus to help you if you don't want to go through the switching process. We can make the switching process for you and join you with the best energy provider.

We have a great relationship with many energy companies so we can offer you the best prices in the market. Also, we can help you manage your energy consumption most efficiently.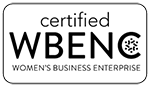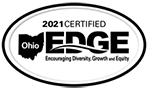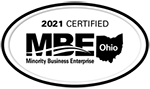 Contact ABA Partners Plushttps://abapartnersplus.com/wp-admin/
Fax: (513) 672-9458