What is Energy Procurement and Why Your Business Needs it?
Find the best energy recommendation for your business. 
Commercial energy procurement is the process of finding and using the best energy recommendation for your business. This can be done by using the best energy consultants near you.

ABA Energy Partners offers successful energy management that most businesses do not have. Our expertise and time management is what has helped many companies in Ohio. 
Energy procurement is a solution all businesses should be looking for. It takes into consideration your energy bills, sustainability, goals, operational and budget objectives of your company. 
Manage Your Energy Wisely 
Business owners may not put too much attention to detail in their energy bills, however, it's important they do it. If your energy is not managed by a reliable energy procurement company, it's possible your bills are not as accurate as they should be. 
The energy bill is the largest outgoing expense for most businesses. If they are not being managed correctly, this can stop your operational goals from moving forward because you are losing money that could be saved. 
ABA Energy Partners has been working with many companies all over Ohio. We encourage business owners to use our energy procurement services in their company. Our services can save you 20% or more on energy costs annually. 
Benefits of Energy Procurement 
Whether your company is looking to have budget certainty or maximize savings, we will help you find the best solution for your needs through our unique processes and a large network of suppliers.
Our services will bring to your company a better value for money, higher profitability, hassle-free experience and a solution to your energy problems.  
Start managing your energy more efficiently now.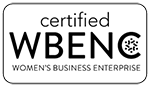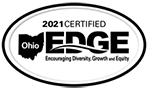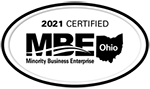 Contact ABA Partners Plushttps://abapartnersplus.com/wp-admin/
Fax: (513) 672-9458