Your Empty Offices Might Still Be Wasting Energy
Many companies had to transition to working from home due to the pandemic.

Although it may seem beneficial in terms of energy consumption, it might not be as simple as that.

A building or office space that doesn't have employees occupying it all day should lower costs.

However, the office still needs energy to function. 
Here are a few ways your empty office building is still using energy and how to cut your energy bill if you're in this situation.
Why Costs Reductions Aren't As Significant
Necessary systems such as elevators, emergency lighting, the HVAC system, and servers can't be completely shut down. In addition to that, there are many other ways energy leakage can be a reason why you don't see significant cost reductions. Suppose the equipment was left plugged in when everyone transitioned to working from home. In that case, standby power is causing energy to still be used.
Factors that influence energy leakage in an empty office building:
Not unplugging electronics
Dirty Filters
Unnecessary cooling and lighting
Dirty skylights and windows
Not regulating the thermostat
Covering vents 
These are a few of the things that you should regulate in the office to reduce your electric bill even when nobody is in the office. Take advantage of lowering electricity bills by making simple changes. It would be best if you didn't have to spend more of your budget on energy in these uncertain times.
How To Save Energy In Your Empty Office Building
We are energy brokers that provide you with energy-saving solutions that will cut your energy bill. We find hidden saving opportunities and work with over 100 retail energy providers in the country to find the lowest cost of electricity that will still fit your needs.

You won't have to settle for what your energy provider is charging you; we'll point you in the right direction. 
Our partners enable us to provide you with energy-efficient improvements such as lighting, mechanical, and roofing solutions to ensure you save on your energy bill.

It is our priority to find ways to help you save on energy, especially if you are dealing with high energy costs in an empty office building.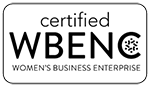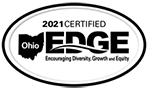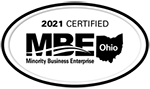 Contact ABA Partners Plushttps://abapartnersplus.com/wp-admin/
Fax: (513) 672-9458