Reduce Your Restaurant's Energy Costs
Did you know over 81% of commercial accounts pay too much on their electricity and gas consumption?
You have probably experienced high energy bills yourself, but it is common to believe there is nothing to be done because it is a fixed cost.
If you own a restaurant in Ohio or Indiana,
we can help you optimize resources and monitor energy performance.
Innovative Solution  
ABA is a women owned company offering successful energy management to help your business save money. We are specialists in energy consultant and procurement with almost a decade of experience in the field. We focus on helping different types of industries with a customized energy strategy and find ways to discover savings opportunities.
You are probably aware that as a restaurant owner, you have two ways of increasing profit: Either reduce operational costs or increase sales. However, energy consumption is always a big concern when considering minimizing costs and increasing savings. Despite the type of field you are in, it is common to face a lot of issues with energy suppliers and dealing with inefficient providers or altered energy bills is a headache everyone tries to avoid.
For a restaurant to keep running, high amounts of energy are needed. We are here to help you know exactly how much profit you are wasting on energy every month, potential problems and areas of improvement. We can also determine funding initiatives with the money you will be saving and provide market insight in order to minimize future risks.
Start Now
Our process is simple: We gather your billing history and assign a team of experts to perform an audit and discover errors, opportunities and solutions.

Remember that doing business that drives sustainable profitability means being ahead of the competition.
By signing our letter of authorization, we guarantee strict confidentiality throughout the whole process.

Our main goal is to develop a plan for you to reach your goals.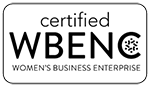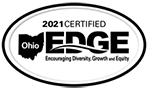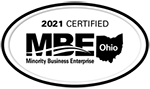 Contact ABA Partners Plushttps://abapartnersplus.com/wp-admin/
Fax: (513) 672-9458