Manage Workplace Energy Usage With Energy Consultants
Running a business is time-consuming as many things demand your attention.

Understandably, you don't have enough time to also focus on energy needs as much as you would like.

Because of this, an energy consultant can help you address your energy costs.

You might be spending a lot more money than you should on energy due to inefficiency at your workplace. 
ABA Partners Plus can provide you with expertise and services that will help you be more energy conscious, increase your profits, and lower your energy costs.

By hiring energy consultants, you can tend to your important business demands because we will seek ways to reduce your costs and provide you with practical solutions. 
How We Help You Manage Your Energy Usage
Commercial energy consultants benefit businesses with structures that have office spaces, manufacturing facilities, more than one location, and elaborate energy profiles.

Regardless of the size of your business, an energy consultant may be valuable and make all the difference in your bills.

Here is our approach and some industries we have experience with.
Our approach
ABA Partners Plus works through energy assessments, in-house grant specialists, and project management.

Our consulting solutions have saved businesses millions of dollars and helped invest those savings into new projects for business growth.

Here is how it works:
Our specialists audit your bills 
We analyze our findings
We find hidden savings 
Work with energy providers to negotiate the best terms on your behalf
Our team suggests energy efficiency improvements based on findings 
We help direct your savings to projects, remodels, and reinvestments 
Many times you overlook potential energy savings areas, but we know where to look.

We work with over 100 energy suppliers to find the best price for you and have a partnership to provide you with energy-efficient lighting, roofing, and mechanical solutions. 
Industries We Have Experience With:
Businesses trust ABA Partners Plus in several industries. We have years of experience with all these industries and have been able to reach their budget objectives. Regardless of the industry your business is in; we can help.

Here are a few we work with:
Our priority is to help your business flourish and contribute to future growth.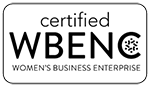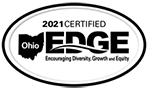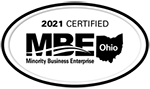 Contact ABA Partners Plushttps://abapartnersplus.com/wp-admin/
Fax: (513) 672-9458